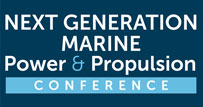 2016 Supporters:

US cell and battery manufacturer XALT Energy is at the forefront of the search for lighter, smaller, more efficient and more powerful energy solutions. Using the brightest engineering minds in cutting-edge facilities, XALT Energy help customers from all over the world develop new energy storage applications and solutions based on proven lithium ion chemistry.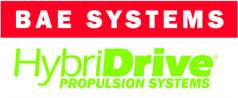 BAE Systems HybriDrive is a provider of hybrid propulsion systems with technical experience in hybrid technology for transport and land based applications. HybriDrive aims to partner with manufacturers of marine diesel engines to provide complete propulsion and auxiliary power systems to increase the operating efficiency and performance of a vessel.

Torqeedo Deep Blue Hybrid is a fully integrated scalable system, offering hybrid propulsion and providing complete onboard energy management. All the components come from serial production and are engineered to match each other then tested in a complete system before delivery. Torqeedo Deep Blue electric drive systems are designed for commercial operations.

Southampton Marine and Maritime Institute (SMMI) is a unique and internationally recognised centre of excellence for research, innovation and education. SMMI work spans both the natural ocean environment (marine) and human use of the sea (maritime). SMMI is a distributed community of academics and researchers located in Southampton UK and around the world.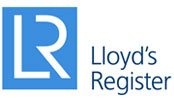 As a marine classification society Lloyd's Register set safety and environmental standards for the design, construction and operation of ships. Lloyd's Register are dedicated to supporting the development of new technologies and innovations that will play a vital role in the immediate and long-term future of shipping.
Driven by its purpose of safeguarding life, property and the environment, DNV GL enables organizations to advance the safety and sustainability of their business. Operating in more than 100 countries DNV GL provide classification and technical assurance along with software and independent expert advisory services to the maritime, oil & gas and energy industries.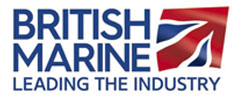 British Marine members come from 4,200 businesses in the UK leisure, superyacht and small commercial marine markets. The turnover of those markets is worth around £2.8 billion. British Marine work with members to achieve sustainable growth in a competitive global environment through the provision of world-class goods and services.


The United Kingdom Maritime Pilots' Association (UKMPA) is the representative professional body for authorised Pilots in the United Kingdom. The UKMPA is affiliated to the International Maritime Pilots' Association (IMPA) which holds consultative status as an NGO at the International Maritime Organisation (IMO).

SSA membership includes manufacturers with a 99% share of UK ship production. Sectors include shipyards, commercial boat builders, equipment manufacturers service providers and research institutes. SSA works alongside the UK Ministry of Defence naval procurement and research programmes. Also the Department of Energy and Climate Change.

The Harbour Masters' Association of the United Kingdom, The Channel Islands and the Isle of Man (UKHMA) membership consists of harbour masters from ports large and small, both publicly and privately owned. UKHMA represents a unique source of up-to-date, hands-on experience in a range of port and maritime operations.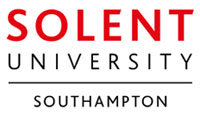 Southampton Solent University is setting out plans to become the global provider of choice for the maritime sector through its new Maritime Strategy 2020. The strategy sets out a range of priorities to strengthen and embed maritime provision across the University. Course include Engineering & Yacht design, Shipping & Port Management, Maritime Business.
Media Partners: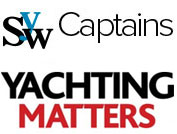 Super Yacht Captains (SYC) is a specialist website for professional Captains. In the dynamic industry that is professional yachting, captains and engineers rely on the expertise and advice of their peers to make the most informed decisions.
SYC is run by Yachting Matters, the magazine with targeted distribution to the world of super yachts.

Maritime Reporter and Engineering News have provided unparalleled coverage of the maritime industry for over 65 years.
Marine News delivers coverage of the workboat industry, focussing on the domestic US shallow draft workboat sector.
For further information contact: